The FAI property
Olivetti Showroom is a small place under the portico of Procuratie Vecchie in Venice, inaugurated in 1957. Its peculiarity is the set-up, designed by Carlo Scarpa, who converted a dark and narrow space into a space deeply connected to the city of Venice by using materials and manufacturing typical of local tradition. The bronze artwork by Alberto Viani "Nudo al sole", the like-suspended stair and the transparency of windows characterize the contemporaneity of this showroom. On the first floor there is the exhibition of the Olivetti typewriters and calculating machines with some offices, that show how the architect organised the areas. Generali Assicurazioni recovered and restored this FAI Property and then entrusted it to FAI in 2011 for the managing aspects.
The Bene FAI per Tutti path
Entering the Olivetti Showroom is the occasion for a visitor with intellective disability to discover new things in a unique and charming place. The Bene FAI per tutti guide is composed by different parts that explain specific aspects, offering several cultural elements: what typewriters and calculating machines are, who was Adriano Olivetti and what was his philosophy, who was Carlo Scarpa and how he designed the showroom. The showroom is very small but with no risk of sensory disorder, and thanks to its position in Saint Mark Square caregivers can explain it from outside as well.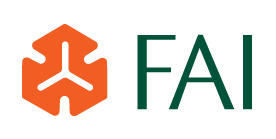 Bene FAI per tutti since 2020
Download the tools for the visit in Easy to Read or CAA format
Download tools
Contact the Bene FAI before your visit
How to get there
Negozio Olivetti
Piazza San Marco, 101, Venezia
Opening time
Updated timetables on FAI website.
Facilities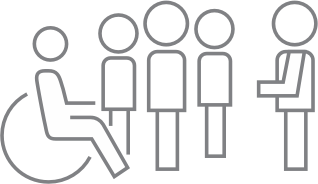 Tour guides