"Museo per tutti – Accessibile alle persone con disabilità intellettiva" (accessible to persons with intellectual disabilities) guarantees the right to culture to people with intellective disabilities by making museums and places with a historical/cultural or naturalistic interest accessible, through paths and pedagogical tools that enrich the educational offer, promoting inclusion culture.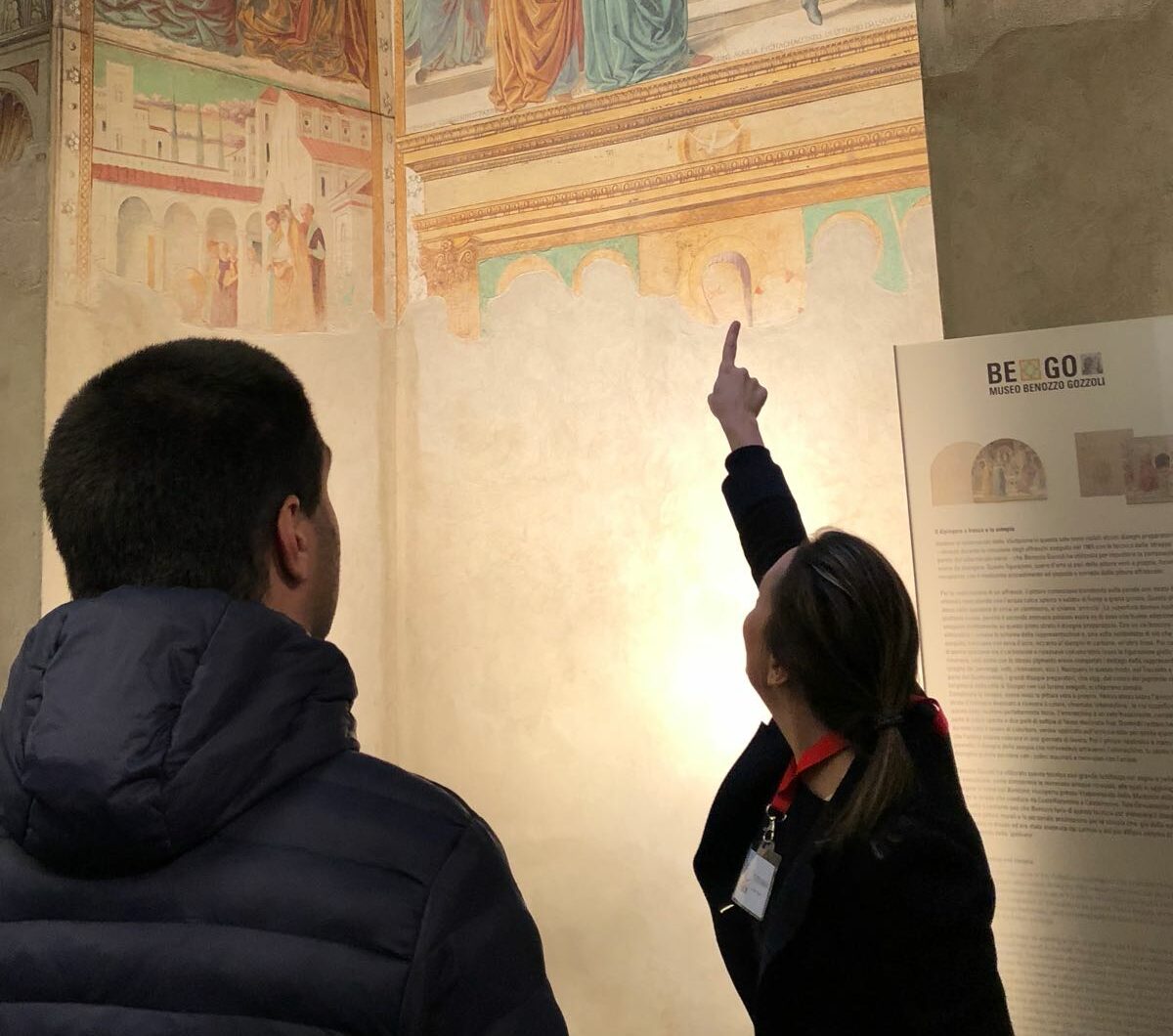 Museo per tutti was created in 2015 by the non-profit organisation L'abilità (Milan) in partnership and wit the support of Fondazione de Agostini (Novara) that promotes social participation of people with intellective disabilities by making museums, therefore culture, accessible.
The aim is to build a context of inclusive society – where the person with disability can interact more easily in all the daily situations – trying to dismantle prejudices and clichés about the capacity of this kind of public to understand culture.
The spirit of the UN Convention of the Rights of Persons with Disabilities leads this project by enshrining the Right to culture. Museo per tutti works to affirm this principle through the development of the inclusion culture. In every museum/cultural site adhering to the project, Museo per tutti makes an educational path for the comprehension of the artistic collection and cultural heritage that lets the visitor join a new experience of wellness.
The Museo per tutti team trains the museum staff to welcome and interact adequately.
The support tool for the museum staff is an accessible guidebook that lets the users carry out their visit independently, either alone or in small groups.
Both path and guidebook are suitable for kids and adults.
The aim of Museo per Tutti is the inclusive visit – where the person with disability is facilitated in taking part with other participants and feels part of a group, while caregivers can share new experiences in their daily role. Through this, persons with intellective disability find the requirements to enjoy the visit like common citizens, perceiving the beauty of the cultural heritage, understanding and interiorizing it.