La Venaria Reale
Venaria Reale (Turin)

Museum
The Realm of Venaria Reale is a magnificent estate close to Turin. It's a masterpiece of architectural and landscape work. In 1997 it was declared a Unesco World Heritage Site and was opened to public in 2007, after one of the most relevant restoration intervention in the whole Europe. The monumental palace, or Reggia, boasts one of the finest examples of universal Baroque: the elegant Hall of Diana, designed by Amedeo di Castellamonte, the solemn Great Gallery and the Church of St.Hubert, the imposing complex of Juvarra Stables, designed by Filippo Juvarra in the 18th century and the spectacular Deer Fountain in the middle of the Court of Honour provide a unique setting for the Theatre of History and Magnificence, the permanent display devoted to the House of Savoia, that goes from the basement up to the "nobles" floor of the Reggia.
The Museo per Tutti path
Visiting the Realm means passing by all the rooms where the king and the queen used to spend their lives. The space, so wide and bright – not entirely furnished, therefore easily accessible even when crowded – expresses the concept of wealthy life through hunting trips, dancing events and walks in the garden. Thanks to the orchard, still accessible nowadays with a specific guidebook, the scent of the flowers and plants the queen most liked can be appreciated, to experience contact with nature and real relaxation.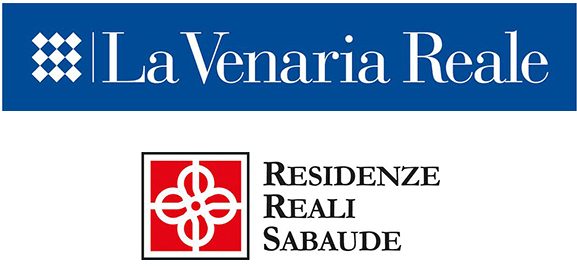 Museo per Tutti since 2017
Download the tools for the visit in Easy to Read or CAA format
Download tools
Contact the museum before your visit
How to get there
La Venaria Reale
Piazza della Repubblica, 4 - 10078 - Venaria Reale (TO)
Opening time
For the opening hours of the Realm and Gardens: http://www.lavenaria.it/en/visit/opening-hours
Facilities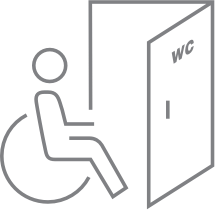 Accessible toilets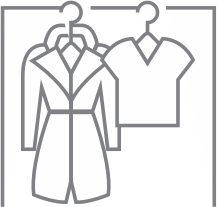 Cloakroom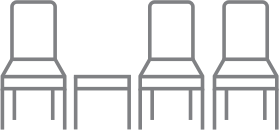 Resting areas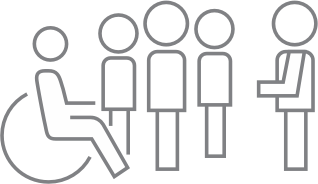 Tour guides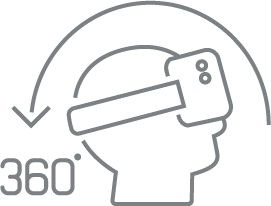 Virtual Tour