Parco Villa Gregoriana
Tivoli (Rome)

The FAI property
Parco Villa Gregoriana is a huge park in Tivoli, close to Rome, loaned by Italian State to FAI. It's the outcome of a significant hydraulic engineering work conceived to contain and control the continuous floods of Aniene River that Pope Gregory XVI (hence the park name) promoted in 1832. At the very beginning engineers built 2 tunnels to alter the course of the river and created an artificial waterfall, then set a park around it, giving this place the sublime imagery that was so popular in Romantic period, that is, a place where people could find their relationship with nature. The fame reached this place as a stop-over for Grand Tour travellers in 19th century and one of the favourite subjects for Romantic view paintings.
The Bene FAI per Tutti path
Parco Villa Gregoriana is a huge park and a very important place as for both the naturalistic and historical values represented in it, thanks to its ancient monuments. The visit is a walk on trails into nature, where visitors can fine grottoes, temples, waterfalls and panoramic viewpoints. The visit can last quite a lot on a dirt uphill and downhill track, passing through dark and sunny areas. It's suggested not to visit it in the summer, and keep in mind that it's not accessible to people with motor disabilities. There are two different paths, both with related guidebook (Grotto and temples – Wood and waterfalls). Visitors with intellective disabilities and their caregivers can choose, according to their interest or visiting time. There are many benches along the path. The very special feature of the visit is that in just one day visitors can combine nature (water, plants, rocks), ancient art, walking and outdoor exercise.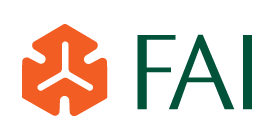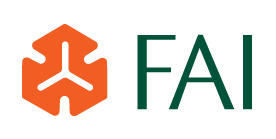 Bene FAI per tutti since 2018
Contact the Bene FAI before your visit
How to get there
Parco Villa Gregoriana
Largo Sant'Angelo, 1 - 00019 Tivoli (Roma)
Opening time
Updated timetables on FAI website.